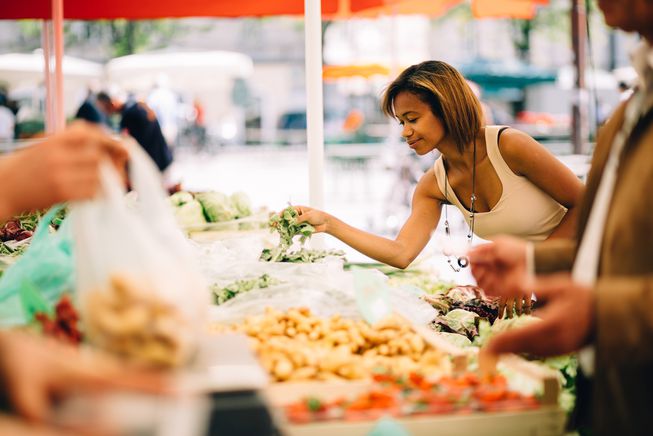 I hope your day is as lovely as ours. We are sending the best wishes to your street food business and we hope it grows by the day. How have our weekly digest influenced your business decisions? Our last week's post was centered on boosting your sales through plating and presentation. You could read it up here.
As always, we are excited to keep bringing business advice and tips that help you improve on your business. So today, we are discussing a fear that ever business owner harbours and sometimes faces: What if my customers do not come as before? What if my business fails as a result? In this article, we are going to give tips on what to do to get your street food shop standing on its feet again.
Conduct a Background Study
As a food business owner, you need to take a closer look at your business and determine what you would like to change, the number of customers you would like to have, if your business can manage that number. It is also important to note that your needs might change with time. Five years down the line you may want a larger customer base, so what you consider enough now may be too small with time.
Now, before you begin channeling your efforts towards bringing more customers to your business, you need to note down these things:
What are your monthly expenses? What is your monthly income? What are your marketing strategies? Who buys the most from you and at what time do you sell the most?  What meals do your customers buy most often? Do you prepare dishes that you hardly sell? Where do you sell the most, at catering events and projects or at your shop?
This close study will go a long way in helping you understand the current situation of your business and the areas you can improve. Next, we will talk about the step you can take to get better.
Reassess Your Spending and Your Tools
This may appear a bit difficult to establish but once you have determined what sells and what does not sell at your shop, it is quite easy to reassess your expenditure.
It is time to look at the things you use at your shop to keep it running. If there are meals on the menu that are low on demand yet require special and expensive ingredients, it is better to take them off your menu. Meals that occupy your menu should be meals on high demand. You should consider how much you spend on food servings. You could get food boxes that are cheaper and yet gives your serving a special look. These food boxes could be used to serve everyone whether they are eating in or eating out. You could ask your customers whether they need bags for their orders; this helps you to cut down waste. You could also display a box of serviettes for self service. This is because some customers do need them and some do not. Most times, your serviettes get tossed away unused. So when you display them only those who need them will go for them.
While still looking at your spending, you could also study other expenses, your salaries, overall income, logistics, repairs, etc. you can figure out more ways to cut down on your spending. For example, you could run a promotion instead of paying for televised or radio adverts. Social media adverts will help your business spread within your community. Sharing fliers that have information about your shop's promos are also helpful and cheap means of advertising.
You could also find suppliers who would be willing to sell their services to you at a cheap or discount rate. Businesses that supply your ingredients should be cheap especially since you do your purchases constantly. You'd find that a discount as low as £15 would add up to your gain subsequently.
Adjusting Your Business Plan
After having established the things making you lose money and customers at your business, you could now start reinventing how to generate more income from your food shop. This is called the adjustment of one's business plan. You should consider:
-Employing staff who would be dressed in a costume and stand in front of your street food shop to attract customers. These sights are usually attractive to passers-by and could lure people to your shop.
-Proposing a daily breakfast or lunch service to a company or other offices near your food shop. This will work out because people love being pampered and bringing meals right to their spots is one.
-Arranging home deliveries to houses near you. You could set up an online page for placing orders and a working phone number to call. Ensure that the orders come from only places near you and make sure that this is specified on your page. This is because you are looking to build profit and do not need to spend money trying to get food to people.
Changing Your Menu
It may be time to finally look into your menu and see where the problem could be from. After working on your sale and advert strategies, you should now run your thoughts on the questions you answered in the first tip we gave. There may be meals that do not sell well on your menu which you may like to change. Find out what sells the most at your street food shop; make this the food mostly prepared at your shop. For example, if your juice sells the most, you could invent an option where people could make choices of the flavor or the mixtures they may need. These could be added to meal orders for one or two extra pounds.
Create as many options as possible on your menu to make it interesting. It will prod your customers to add more to their orders just to have yet another taste of your excellence. After adding or removing things from your menu, call the attention of your customers to it by announcing it with a promo, an advert placed at the entrance of your shop. You can introduce them to your menu weekly, or bi-weekly just to make it all the more special.
Working With Other Businesses
It will help your struggling business if you work with another business that complements yours. It relieves you the stress of trying to provide the food and the drink at your shop. You could sell with a shop that sells juice while you sell meals or a shop with a menu that differs from yours, or in bars that do not sell food, shopping malls, stadiums, and schools.
Don't Stop Moving
Do not feel alone when grappling with a struggling business; this happens to the best of businesses. All you need to do is to carefully study where you are and how you can get to where you want to be. We are also here to help with your questions and uncertainties. Send us a message on Facebook or reach on Twitter.
We will come your way soon with more tips to uphold your business. Stay successful!
Join our Street food community on Facebook and learn enviable growth hacks to explode your food business and live the abundant life you crave.
------------------------------------------------------------------------------------------------------------------------
P.S. If you love our Blog, you'll surely love our products: Check out our  Disposable Food Boxes, Soup Containers, Coffee Cups, Smoothie and Milkshake Cups, Sandwich Packaging or Salad Packaging Containers.