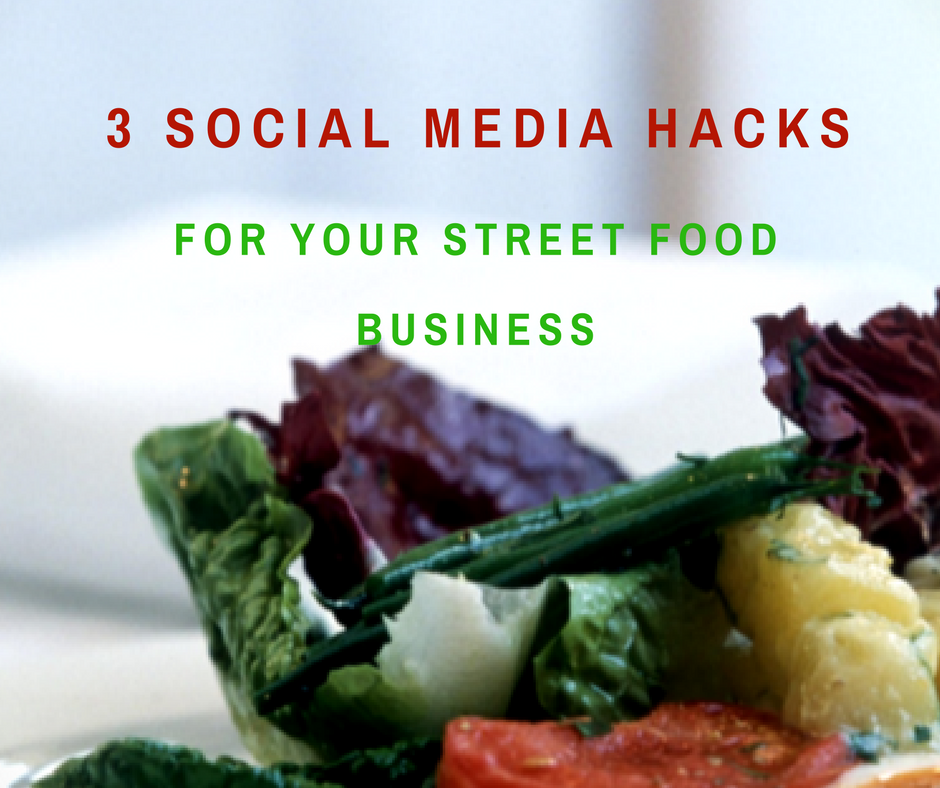 Social media is one of the most cost-effective ways to get the word out about your Street food, but, it's also easy to get lost in all the noise on social media. 

These 3 proven strategies can get you quickly noticed, hence greater visibility to your street food business.
1.    Tag a friend
One hack that can get you noticed in a hurry is to encourage people to tag a friend whenever possible.
Encouraging people to tag a friend is some of the best word-of-mouth techniques out there. That friend is being referred to check out your business in a very warm and welcoming way by someone they already know, like, and trust. 
 
If you entered the Street food industry, then you have already experienced how busy life as a street food owner can be.  Street food owners have to juggle so many different things at their mobile kitchen businesses, and that, in a nutshell, is why running a street food business is so hard. Initially, you are going to find yourself spending all of your time on your food business. If you want to be successful, then you have to continue along that path for quite some time.

But come to think of it, if cooking amazing dishes was enough, then that would be amazing, but it simply isn't.Don't get us wrong, the cooking aspect is a very important ingredient, but you are running a business here ... and there are many important factors.
Marketing is an important part of building your street food business, and asking people to tag their friends on your offerings makes it cost effective for you.
2.   Be Close to your local community:
If you want to get the most out of social media you need to like, share, and engage with other people and businesses in your area. When you are seen as part of the community more people will be interested in following you. More importantly, others will be more likely to share your updates about specials and new menu items with their followers.
 
Being a community business is one of the perks of owning a food truck. You aren't just some faceless company selling stuff nobody wants or needs. You are a place where people gather together to laugh, share stories, and eat amazing food. What is holding you back from being successful?
 
If you are like most food truck entrepreneurs you already have the dream and the passion needed to run a great business, the only thing you don't have is a map for getting started.
3.   Create Partnership with nearby businesses:
One of the best ways to build your following on social media is to get in front of other business's audiences. Partner with other businesses in your community that already has a strong social media following.
Give these businesses a free offering or special discount deal for their followers if they follow your social media page. The business gets to reward and make their followers happy with a discount, people get to try your food with lower risk, and you get an instant social media following. Everyone wins.
 Which other social media hacks work for you? We would like to learn more of these.
------------------------------------------------------------------------------------------------------------------------
 Join our Street food community on Facebook and learn enviable growth hacks to explode your food business and live the abundant life you crave.
------------------------------------------------------------------------------------------------------------------------
P.S. If you love our Blog, you'll surely love our products: Check out our  Disposable Food Boxes, Soup Containers, Coffee Cups, Smoothie and Milkshake Cups, Sandwich Packaging or Salad Packaging Containers.