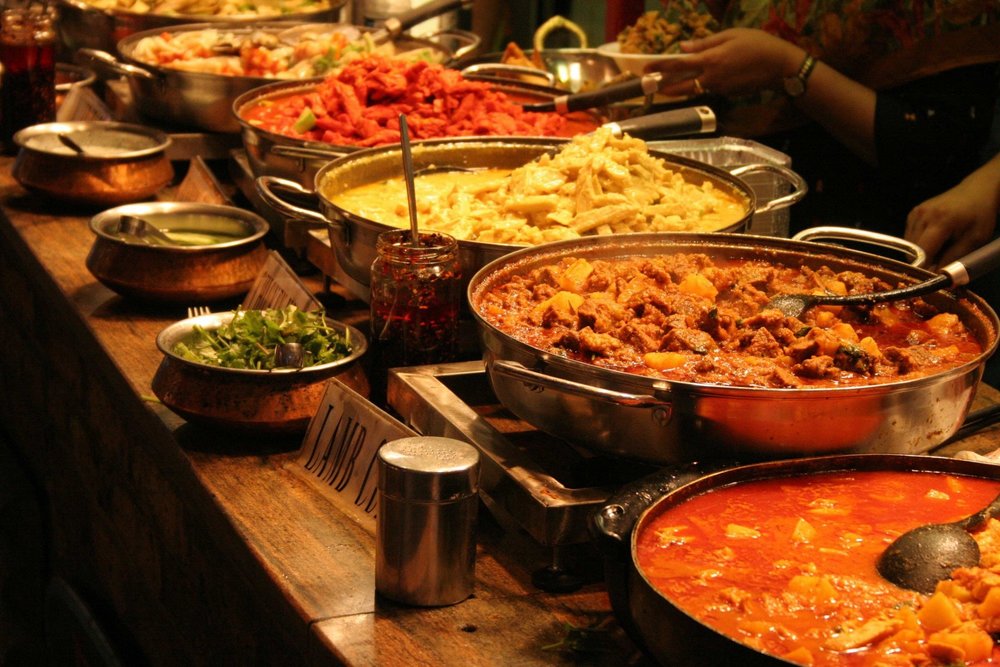 So, the New Year is at its dawn and entrepreneurs are ready with their bucket list of small and big business makeovers. If you're a budding entrepreneur planning to start your Street Food business in 2018, you must be fathomed with a few very important things.
While it takes a few moments to dream, you can actually live it if you move in the right direction constantly. And when it comes to a hot industry like Street Food, you need to be smarter and cautious at the same time.
To help you get your street food business off the ground, here we've put together 7 common mistakes you must avoid to set-up and maintain a flourishing business in 2018.
Not Having a Business Plan
Only a right roadmap can lead you to your destination. A business without a solid business plan can cause you hindrances at each and every phase. When you have got a well-formulated business plan, you get clarity about your ensuing steps, required resources, and even the competitors. Not only this, it helps you design a competitive marketing strategy along with the best financial plans for your business to thrive.  
Check out our 11 point Business Plan Guide to explode your year
Coping with Staff known for Poor/Bad Service
Customer service is what your business all about. If you cannot make your customers happy, you are on the edge of failure. As the owner of your street food business, it is important for you to take complete responsibility for your staff, especially those known for their poor services. Hire people who understand the value of customers and their satisfaction. You can train them according to your vision and business standards from time-to-time. Keep a regular check on their performance. You can also seek feedback about your staff directly from your regular customers.
 "A bad service can kill your business quickly. Add trained and experienced staff to your team."
 No New Recipes
Gone are the days when food trucks were created to feed the hungry workers in the struggling city areas. Today, the street food business has become prolific just like other top quality restaurants, bars, and pubs. If you aim to start a business with people flocking to get a taste of your food, you must be prepared with a new recipe at regular intervals. You are well aware that British are crazy foodies and it is very challenging to satisfy their taste buds. For this, you need to give a revamp to your food menu timely and come up with innovative, delicious recipes.  Also, keep a track on your customers to know what they're offering on the table. With regular market research, you'll get an idea about the customers' choice (that might change often) and help you think about your new innovations. It is always a good tactic to add a 'secret dish' in your menu.  
 "Be creative with your cooking skills and offer novelty on your customers' plate."
 Poor Inventory Management
Getting funds to kick-start your venture can be one of the most intricate parts of starting a street food business. You might be among people who choose to fund their business entirely themselves. However, this approach can be quite uncertain if things go wrong. For this, you must have a well-planned financial strategy.
Besides the initial capital needed to set up your food truck, the food cost is again the biggest expense. If your financial control systems are not in place, you are susceptible to a drain on your cash soon. Hence, in order to avoid the failure of your street food business, it is important that you manage your resources carefully.
"Be a smart financial manager at the same time."
Not Promoting your Food Shop on Social Media
Still living in the "pamphlet" marketing era? This is one of the biggest mistakes business owners do, which unfortunately limits their success.
We are living in a digital age where people want everything at their fingertips, even their food. With the emergence of social media, people have now become more choosy. Not only they look for the latest food trends on the internet, they pick the food corners with maximum rankings. Hence, to win over foodies in your area, you must have a strong online presence. Luckily, there are myriads of social media platforms to choose from including Facebook & Twitter to onboard quickly.  
Simply, create an account for your street food business and use your social media platform to engage with your future customers. Be consistent and add value to your page on the social media platforms. Make the utmost use of these platforms to engage and interact with people around to know their likes and dislikes, demands, suggestions, etc. to manage your business accordingly.
"Building your brand online is a stepping stone to success."
Not Using the Right Packaging that speaks about you
So you've selected the best food truck for your business, designed it in a very classy way, equipped it with all the modern equipment. Sounds great! But, what about your packaging standards?
A leaky coffee cup or a dampened noodle plate can annoy your customers causing them to move to your competitors. While the look and location of your food truck are important, you must also consider choosing the best quality packaging material to serve the tastiest food in your store. For instance, biodegradable packaging is very much on trend these days. These have become a favourite in the food industry nowadays because they are cost-effective, environment-friendly and even look stylish. Ranging from Disposable Coffee Cups to Paper Food Boxes, you can get a wide variety of size, shape, and colour under various food packaging categories at a pocket-friendly budget. You can even customise your brand and stand out from competitors.
"Serve your best taste in the top packaging that defines your business standards".
Giving Up
Starting and running a business is undoubtedly daunting and risky. You might experience several ups-and-downs through the entire journey. To become a successful street food owner, you will need to be courageous, mindful and patient. Often business owners fail at the initial stage of their business because of the fear of the impending risks and losses. Remember, it takes a lot of time and hard work to succeed. Be consistent and never-give-up if you really want to grow and flourish.
"Giving up is never an option for those who want to win."
We hope that this guide would help you start your own street food business and direct you at various phases of growth. We welcome your own views, opinions, and suggestions that you might have experienced in your business.
What are other mistakes you feel could kill a street food business? We would like to hear your thoughts.