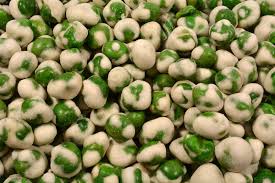 Hello street food business owners, we hope the winds are intact in your sails this summer. You must be combating with lots of challenges at your shop as it is a busy season in the street food industry.  Are there stories you'd like to share with us? We'd also like to learn from you and your experiences.
Out of the many challenges faced by street food business owners, we are going to point out a few and show you how you can combat them. If you could recognize them and plan ahead, then they will become no challenges at all.
Usually, when things get so busy, it is natural to drop some useful habits or approaches that helped set your business at the standard it presently is. If you once made one of your staff to receive customers at the entrance, as your business grows bigger, you may need an extra hand with the servings. This may lead you to pulling the staff off the entrance. When you something likened to this instance we just gave, you are downgrading your shop. People will notice few lapses here and there until the lapses become big problems for your business.
What we share below are advice as well as tips while we prepare you for the future.
Tip #1. Do Not Let Down Your Guard.
Summer is a busy season for the street food industry. While keeping busy, it is easy to forget your goals and focus only on serving customers and keeping busy at your shop. So it is important to keep your head above the water no matter how tough things get. Be aware of the fact that once the summer is over, you will be faced with the off season. Usually if your standards after the seasonal sales drop, you may no longer be getting customers. So keep your ethics alive and unique. Even in your busiest schedules, ensure that your customers are welcomed ideally as usual, and their orders are taken care of. Too much work load may leave you uninspired so take on the work load you can carry. Maintain your pace on social media pages so that your shop will still be relevant on the internet market. So you must learn to plan accordingly. Know what projects must come first and execute them in that manner. Remember not to adopt projects that will end up wearing you out and make you lose interest in doing those things that once gave your business life.
Tip #2. Do Not Lose Out in the Challenge.
Always have in mind that you are not the only food business in town. This means that there is always a competition for you in the food market.  So you must tighten your belt and make to never lose customers to your rivals no matter how busy you get. So keep doing those things that make you unique, those things that attracted your customers to you in the first place. You may not be able to control the customers who leave yours and go to other food shops, but you can at least be your best and make your customers the happiest around.  Also make sure you have a rich menu that can attract people to your shop.
Tip #3. Watch Out For Your Weakness.
Every business owner battles a weakness. It could be conscious or not. But it is better when it is a conscious battle because you watch it and notice when you are falling short and try to bring back the grind always. Your weakness may be managing kitchen stock, or managing your employees, whichever one it is, if you are aware of it, you will be able to combat it. Take some time and think about the areas you need to improve on and then work on them. be open to criticism too, it is an easy way to learn. Ask friends who are sincere to you what they think about certain things, especially things that they know well. Do not be afraid of being critiqued.
These are not the only challenges you could encounter this season at your street food shop, but they are major tips to factors that may reduce your speed if you do not take note.
We hope that you stay inspired, and do not let anything burst the winds from your sails.
Join our Street food community on Facebook and learn enviable growth hacks to explode your food business and live the abundant life you crave.
------------------------------------------------------------------------------------------------------------------------
P.S. If you love our Blog, you'll surely love our products: Check out our  Disposable Food Boxes, Soup Containers, Coffee Cups, Smoothie and Milkshake Cups, Sandwich Packaging or Salad Packaging Containers.