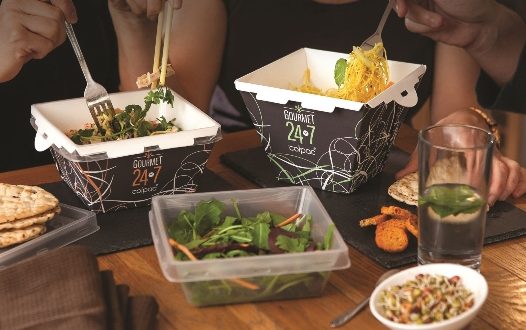 Dear street food owner, how has the journey been? Surely, in every glorious journey, you find hitches here and there. It is the culture of success to always come with highs and lows. We congratulate you for sticking put and not letting go.
We want you to keep growing at what you love doing. We have talked about growth in different versions, with different nouns that all hit at the same thing. We have also mentioned expansion, which also means great growth. How have our tips guided you to these paths?
However, desiring growth the wrong way and with the wrong strategies could run you down. This is why you must be and stay informed. Many food shops close down because they employ unfavourable growth strategies. This is why you must have the below in mind always.
Focus. Repeat, Focus.
As a budding street food owner, there are always hundreds of suggestions coming from people who probably care about you. People from time to time may try to sell you suggestions on how you can become great by partnering with them. When you buy ideas that are too expensive for your young level, it is usually dangerous for your business. This is why you must stay focused and try not to invest many things that are not going to be helpful to your bottom line. You must also learn to draw thick line between what your street food business really needs and what might be nice for it.
Don't Be Quick to Forget Little Beginnings.
Every business had this period but is always quick to forget once few pounds begin strolling in. There are things that made you popular; those are the things you must stick to. Generally, street food businesses excel because they have a local appeal, and they focus on the communities they find themselves in. When these food businesses stretch themselves when it is not yet time by trying to appeal to larger audiences, expanding their menus beyond what their finances can manage, then there will be problem. It may appear funny, but a simple and focused menu is more attractive to the common food lovers than an ambiguous, foreign menu filled with meals that the waiters can hardly pronounce. A small menu is also more profitable than a menu that requires large inventory and leaves everyone stressed at the end. You are successful right now because you had a small menu, and not in spite of it.
Be Prudent.
The trap you must avoid to fall into as a street food owner is being in a haste to spend money on new services which you have seen that bigger food businesses have. If your business profit is flowing in at a steady rate, do not be in a haste to skip the next rung on your ladder to success. We do not mean here that you cannot spend money on new services. But like we said earlier, it has to be something that is very much needed and not something that will be nice. You owe your success so far to your hard work and great habits which you cultivated as a beginner, do not lose those little things just because a lot of profit is strolling in for you.
No Sticking to One Vendor.
In this business of food sales, you must carefully select the food vendor who makes you spend less before finally committing to one. Even after getting a vendor who gets you a good deal, please fish around for better deals in the market, know who is offering discounts, and doing other promotional sales. It is through these things that you make an extra profit.
Food Sales Matter the Most.
In all, whatever you do, make sure you are selling your food the best way you can. Also stick to making great meals because in the end, this is the major deal and the best way to make headway in your business. It doesn't matter if you hire the best employees and have the cheapest vendors in town, if you are not producing great meals and making the best sales in town. You could set a goal on the number of customers you intend to get per day, and set a priority that they leave even happier than they came.
Drawing the Curtain.
What is most important in every business is that the money coming in exceeds the money going out. If you always have this in mind, you will be able to survive the worst of business storms. Sometimes it is difficult to control the expenditure than to make more money, but if you can identify this challenge early and strike the right balance, you will live the longest in your business.
There are millions of business tips for every subject out there, but we bring these to you in short essays and we hope that they positively impart your street food business as much as possible.
You may have come across interesting growth strategies for food shops that are fighting to stay open, please share them with us.
Join our Street food community on Facebook and learn enviable growth hacks to explode your food business and live the abundant life you crave.
------------------------------------------------------------------------------------------------------------------------
P.S. If you love our Blog, you'll surely love our products: Check out our  Disposable Food Boxes, Soup Containers, Coffee Cups, Smoothie and Milkshake Cups, Sandwich Packaging or Salad Packaging Containers.