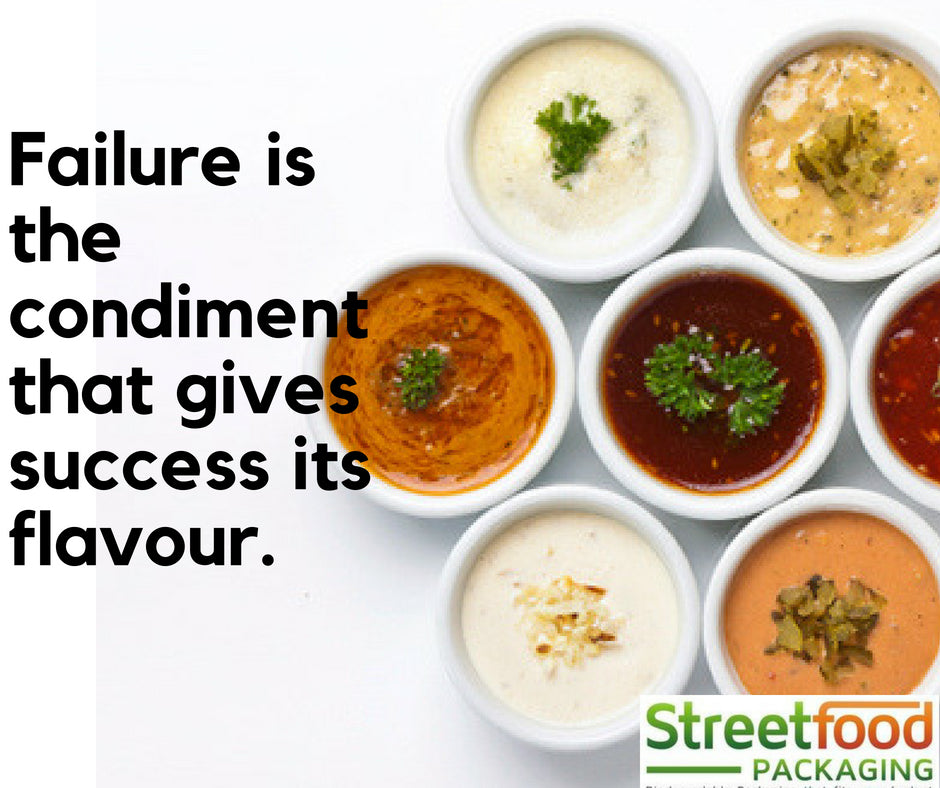 Hello dear street food owners, how has the first of the New Year been for your business? We hope that you are having a great time nurturing the business you have built up. Be a little patient if the sales are not going well yet, they will pick up as the year advances. In the street food business, as in every other business, many people who have started theirs have failed. There are the people who have also succeeded. There's a general belief that once you get your business capital, you are automatically set for business. Some others think that being a great food business owner is all tied to cooking good meals. While these are important, there are many other things to have and to do to ensure your success. 
How do you identify successful street food owners? 
You Must Learn
It is important that you learn the small details of being a business owner. This applies to all businesses but it is even most needed with the food business. This is because it is important that you sell off your food after making them. Leftovers are not good for your business.  Therefore, learn as much as you can. You have to learn how to engage your fans at a great level on social media. You have to learn how make mouth watering dishes. The customer management is not also left out. These factors contribute to the level of your earnings. Do your business plans, extend it for over three years or more. Make an outline of your life's goals. Be open to new trends and strategies. Make enquiries from more experienced people in the fields. These will help your business go a long way.
You Must Be Good With Technology
This does not limit you to only the use of phones and computers but also the perfect use of social media to your benefit. If you are not an expert in digital marketing then you must hire someone who knows a lot about how to use the internet for sales. When you have someone doing that part for you, it is even more advantageous because you will have more time for your business. The pros of having to do this yourself are that you save a lot of money because tech experts charge high amount of money to do your social media hustles for you.
Be Passionate
This means that you are not going to be an employee at your own business, like working eight to ten hours like the rest of your employees. You will need to always be present at work, either physically in your shop or online at your home. You can draw plans and make lists in your free time. The truth is, you never really stop working. Success demands working round the clock until you hit your goal. We equally insist on rest. Ensure you get rest once you are tired because you become less efficient once your brain is overworked.
Be Good With Business
It is not enough that you are a great cook or that you hired one. It is also important that you know as much business strategies as possible. You must know how to cut costs, how to get cheaper inventory for your kitchen, how to hire people and let them go when they are no longer good fits for your business. You must know about budgets and have the necessary accounting skills which will help your business.
Great Customer Service Skills
You must know how to handle your customers. You must pass on these skills to your employees when you start hiring so you must live by example. If your customer service skills are poor, you will automatically lose people's patronage no matter how good your food is. You must also possess great customer skills for your fans online. If you have poor communication skills with the virtual fans, it will affect your social media reputation.
We wish you the best this year.  
Join our Street food community on Facebook and learn enviable growth hacks to explode your food business and live the abundant life you crave.
------------------------------------------------------------------------------------------------------------
P.S. If you love our Blog, you'll surely love our products: Check out our  Disposable Food Boxes, Soup Containers, Coffee Cups, Smoothie and Milkshake Cups, Sandwich Packaging or Salad Packaging Containers