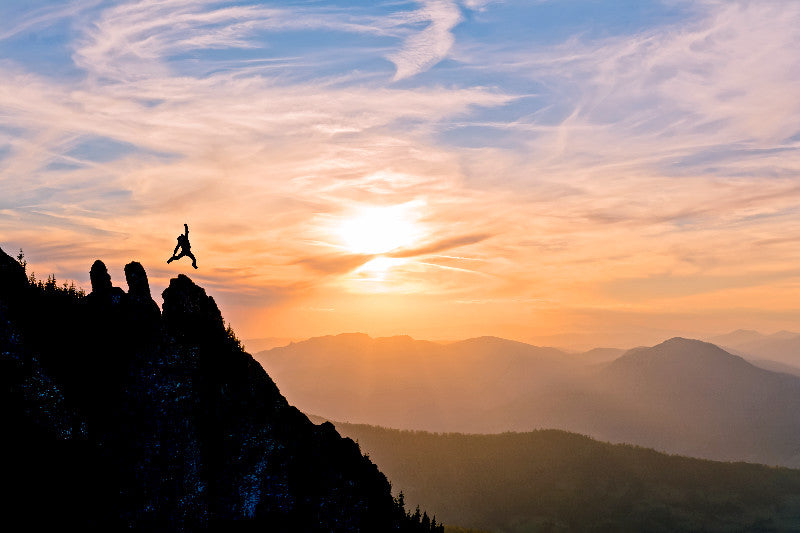 Hello street food owners,
We are glad that it's a busy season for you. There are lots of events revolving around you and we hope that you keep to all the business ethics you have learned. We would love to hear about your experiences and how the year has been so far. We want to keep you inspired at what you do which is why we bring you these quotes from the best of authors and scholars and entrepreneurs around the world. We hope that their words keep you on your toes or become something to run back to when the sails are down.
Are you set?
We are taking them on with a countdown.
30. "Knowing is not enough; we must apply. Wishing is not enough; we must do." — Johann Wolfgang Von Goethe.
29. "The only way to do great work is to love what you do. If you haven't found it yet, keep looking. Don't settle." — Steve Jobs.
28. "Superior leaders are willing to admit a mistake and cut their losses. Be willing to admit that you have changed your mind. Don't persist when the original decision turns out to be a poor one." — Brian Tracy.
27. "Believe in yourself! Have faith in your abilities! Without a humble but reasonable confidence in your own powers you cannot be successful or happy." — Norman Vincent Peale.
26. "First they ignore, then they laugh at you, then they fight you, then you win." — Mahatma Gandhi.
25. "Talk to yourself once in a day otherwise you may miss meeting an excellent person in this world." — Swami Vivekananda.
24. "Do not go where the path may lead, go instead where there is no path and leave a trail." — Ralph Waldo Emerson.
23. "The credit belongs to the man who is actually in the arena, whose face is marred by dust and sweat and blood, who strives valiantly, who errs and comes short again and again, who knows the great enthusiasms, the great devotions, and spends himself in a worthy cause, who at best knows achievement and who at the worst if he fails at least fails while daring greatly so that his place shall never be with those cold and timid souls who know neither victory nor defeat." — Theodore Roosevelt.
22. "What is success? I think it is a mixture of having a flair for the thing that you are doing; knowing that it is not enough, that you have got to have hard work and a certain sense of purpose." — Margaret Thatcher.
21. "Twenty years from now you will be more disappointed by the things that you didn't do than by the ones you did do. So throw off the bowlines. Sail away from the safe harbor. Catch the trade winds in your sails. Explore. Dream. Discover." — Mark Twain.
20. "I have a friend who's always jumping from one opportunity or business to another. To him, the grass is always greener on another field. He's never learned that if you water and fertilize the grass on your own field, it will get greener and you'll want to stay. Sometimes the grass truly is greener somewhere else, but that's only because someone is over there taking care of it! Take care of the grass on your own field. If you're convinced you've found your field of dreams, build it! Stop looking for something better and stay focused on the opportunity at hand. If you do, eventually it will become so fresh and desirable that others will want to play on your field." — Billy Cox.
19. "Press on. Nothing in the world can take the place of persistence. Talent will not; nothing is more common than unsuccessful men with talent. Genius will not; the world is full of educated derelicts. Persistence and determination alone are omnipotent." — Ray Kroc.
18. "I am a woman who came from the cotton fields of the South. From there I was promoted to the washtub. From there I was promoted to the cook kitchen. And from there I promoted myself into the business of manufacturing hair goods and preparations. I have built my own factory on my own ground." — Madame C. J. Walker.
17. "When you reach an obstacle, turn it into an opportunity. You have the choice. You can overcome and be a winner, or you can allow it to overcome you and be a loser. The choice is yours and yours alone. Refuse to throw in the towel. Go that extra mile that failures refuse to travel. It is far better to be exhausted from success than to be rested from failure." — Mary Kay Ash.
16. "There is only one boss: The customer. And he can fire everybody in the company from the chairman on down, simply by spending his money somewhere else." — Sam Walton.
15. "In our industry, being first in a market is not everything. Customer loyalty is. And loyalty is won by being first. It is won by being best." — Stefan Persson.
14. "It's kind of fun to do the impossible." —Walt Disney.
13. "In the end I do respond to my own instincts. Sometimes they are successful and obviously, sometimes they are not. But you have to, I think, remain true to what you believe in." — Anna Wintour.
12. "You don't need to be a genius or a visionary, or even a college graduate for that matter, to be successful. You just need framework and a dream." — Michael Dell.
11. "A mistake is simply another way of doing things." — Katharine Graham.
10. "Never give up. Today is hard, tomorrow will be worse, but the day after tomorrow will be sunshine." — Jack Ma.
9. "The knowledge that you have emerged wiser and stronger from setbacks means that you are, ever after, secure in your ability to survive." — Jack Dorsey.
8. "Hard work keeps the wrinkles out of the mind and spirit." — Helena Rubinstein.
7. "I want to work for a company that contributes to and is part of the community. I want something not just to invest in. I want something to believe in." — Anita Roddick.
6. "I am not afraid to take a swing and miss." — Fred Smith.
5. "Everyone talks about building a relationship with your customer. I think you build one with your employees first." — Angela Ahrendts.
4. "It is not the strongest species that survive, nor the most intelligent, but the most responsive to change." — Charles Darwin.
3. "Your most unhappy customers are your greatest source of learning."— Bill Gates.
2. "Repetition makes reputation and reputation makes customers." — Florence Nightingale Graham.
1. "If you don't sell it's not the product that's wrong, it's you." — Estée Lauder.
There, you have the thirty beautiful quotes from brilliant business minds to guide you through August and for the rest of time.
Join our Street food community on Facebook and learn enviable growth hacks to explode your food business and live the abundant life you crave.
------------------------------------------------------------------------------------------------------------------------
P.S. If you love our Blog, you'll surely love our products: Check out our  Disposable Food Boxes, Soup Containers, Coffee Cups, Smoothie and Milkshake Cups, Sandwich Packaging or Salad Packaging Containers.