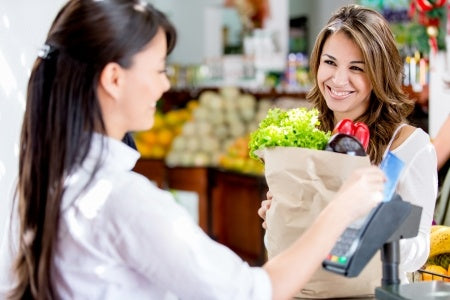 Hello street food owners, we hope that your food business is advancing and that the crowd at your shop keeps increasing in their numbers. Have our digests been helpful? Please tell us your favorite digests and how they have improved your business for you.
Today, we are going to be talking about branding tips for your food business. Branding is a unique feature to every business and it is what sets a particular business apart from the others. Branding equally increases sales for your shop and more business is every shop owner's dream.
Great meals sell themselves out easily but how do you get people to come close enough to have a bite? It is through branding that you can get such impressive response.
Let's see how you can begin.
#1. Select A Good Business Name
The name of your business is an integral part of your shop and each choice must be thoroughly thought through before being established. Your business name gives the first impression about you and most times, tells your story and your background. This name is equally a tag that will stick with you for a long time since it is not something you change once you grow bored.
Any name you choose must resonate with your values and your product. Since you are about food, you could chose names that are related to the taste, the feel, and the temperature of food. From delicious to yummy to crunchy to diner, there are many names you could choose from. You could also go for names of loved ones or memorable towns you have visited.
If it becomes a lot tasking to think up something, you could google for the best food shop names and study them. You may find something that would inspire you to formulate a rare but ideal name.
#2. Be Unique in Your Designs.
Designing is so important in branding that many people mistake the entire concept of branding as simply designing. With so many designs and concepts flooding the food market, you must be unique and different by going for a strong concept that appreciates your business nature. In food markets, it may be difficult to create a concept that is entirely new but you must find what makes you you. Ensure that you do not resort to creating something that reminds people of another competitor. It will be a little bit tasking but do your research well before settling to a particular design.
Be sure too that your designs are not crowded with every detail of your business. Find agreeable colours to set the tone of your designs. Two colours or a maximum of three are great for your designs. More colours may make them appear too tight and loud. You could also choose a theme that is central to your business; it could be your most sold dish or your best snack.  
There are branding professionals who can help you set the tone of your designs, be it the colour, the theme, and the fonts. So you do not have to do all the hard work alone.
#3. Understand Your Audience.
When you are in food business, you must endeavour to understand better your immediate community. What a food shop owner applies to his shop in an urban area may fail in a small community. The same factor applies to food shops in student-dominated areas and office-dominated areas. You must set your theme and tone according to your audience.
While this crowd may want extreme finesse and poetic descriptions of meals, the other crowd may want more food or more spice or simply more vegetables. This means that your immediate community plays a huge role in your choice of designs and branding.
Understand what interests your community. Abstract things may leave a simple community confused, while simple things may bore the people on the other side of the divide. Your branding concept is as intelligent as your customers understand it to be. So study them and ask them questions to find what moves them. When you establish a connection between their needs and your brilliant concept, you would become a star.
#4. All Impressions Count.
You must have heard your entire life about how important first impressions are. It is true. The customer's impression of your food shop begins right from the outside of your premises, from your choice of painting to your logo, from the attitude of your crew to the theme of your music. Everything counts. Your lighting counts. Your hand bills count.
When customers walk into a disorganized shop with distracted staff, it puts them off automatically. The sweet aroma of your meals will not be enough to convince them to repeat a visit.
So your branding, together with other ingredients will constitute a plus for you the first time a customer walks in.
However the attention you give a first impression must be given to all impressions. If you reduce the effort you made on a first meeting on subsequent meetings, you destroy all the other efforts you had made because every impression is new to a customer. Maintain an active online presence. Do not ignore reviews and comments or messages. Leave messages that inspire a call-to-action at the end of your posts both on social media and on printed bills. By call-to-action, we mean instructions like – follow us, join us, drop a comment, like us, send us messages, contact us, etc.
#5. Be Consistent, Online and Life.
Every business decision you make, ensure that you are consistent with it. Do not show up with one concept today and then grow tired and run off the next day. These days, almost every business has an online presence. Ensure that you are always online and that you never miss the comments and queries directed at you. This is a vital part of your branding journey.
Maintain the tastes of your meals, and the way your serve them. It is your peculiarity that keeps bringing people back. Even the little things you do never escape your customers' notice. They notice every change and every tilt no matter how slightly.
Your online presence on all platforms matters. Post nice pictures of your meals on Instagram. Create promos and catchy adverts on Facebook and tweet them on twitter. You can retweet your customers' tweets too especially when it concerns their businesses.
Don't forget that all details matter, even the ones that appear not to matter.
We wish you the best in your street food business. If you would like branding suggestions, contact us.
Are there lessons you would like us to take on? Connect with us on Facebook or Twitter and tell us.
------------------------------------------------------------------------------------------------------------------------
 Join our Street food community on Facebook and learn enviable growth hacks to explode your food business and live the abundant life you crave.
------------------------------------------------------------------------------------------------------------------------
P.S. If you love our Blog, you'll surely love our products: Check out our  Disposable Food Boxes, Soup Containers, Coffee Cups, Smoothie and Milkshake Cups, Sandwich Packaging or Salad Packaging Containers.